Learning Curves Reading List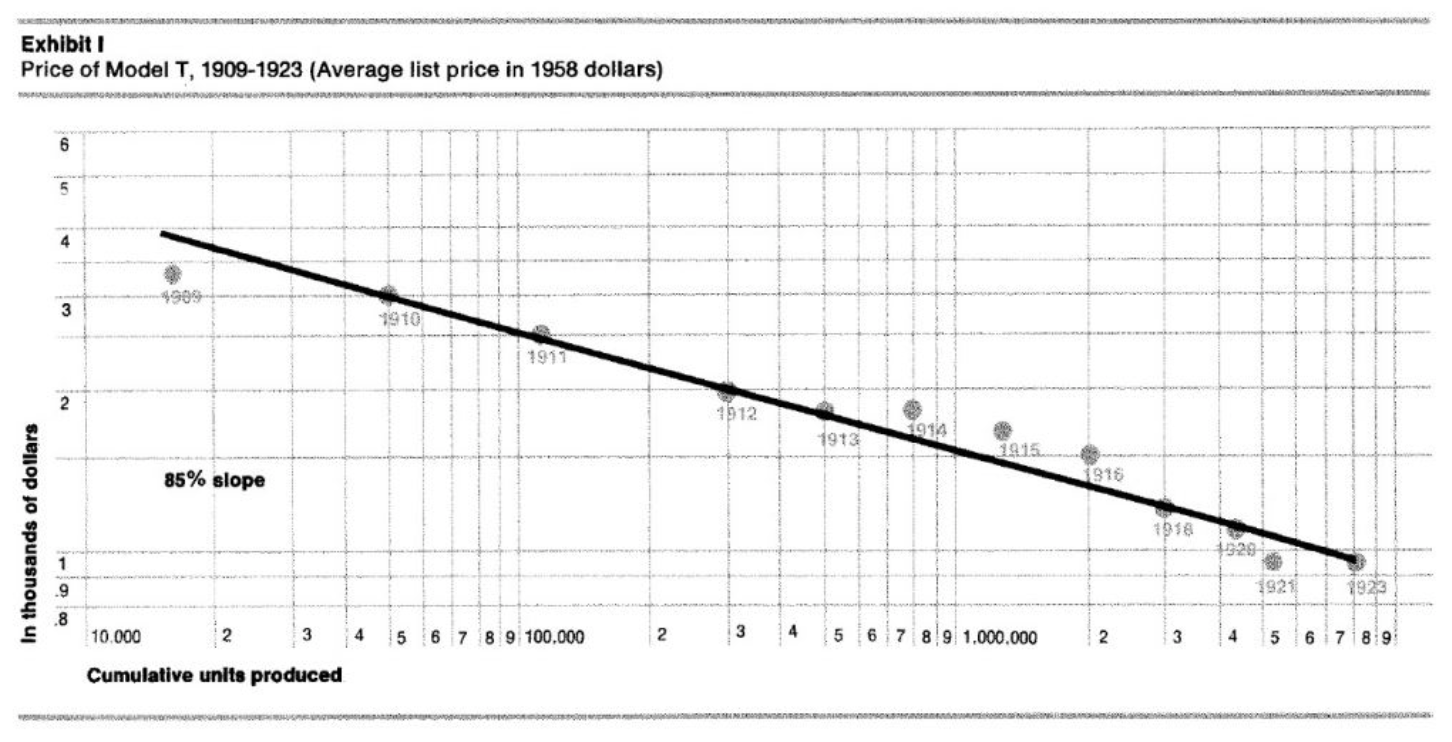 Hi! Similar to my Negative Emissions Reading List, this page assembles background material on technology learning curves ("experience curves", "cost curves"; generalized as Wright's Law, of which Moore's Law is a more popular but less predictive subcase).
This list is not authoritative or complete, and mostly meant to guide my own learning. Any suggestions or comments are much appreciated!
Also, if y0u're reading this and have some insight into cases where Wright's Law breaks down, or more generally, areas where experience curves are not a useful lens toward understanding and accelerating technological progress, I'd very much like to hear from you and discuss.
General background on learning curves

Factors Affecting the Cost of Airplanes (Wright, 1936) (!!) This is the original formulation of Wright's law (yes, airplane Wright), and I just want to emphasize how incredibly cool this paper is: from the hand-drawn figures, to the foresight and staying power of the core claim, to the fact that Wright took the time to step back from, uh, inventing airplanes, and to think rigorously about the economic trends they were subject to.
Wright's Law Edges Out Moore's Law in Predicting Technology Development (IEE Spectrum article that summarizes Statistical Basis for Predicting Technological Progress from SFI, 2013).
Performance Curve Database (Santa Fe Institute, seems defunct, anyone want to revive it? 🙏).
Freedom's Forge: How American Business Produced Victory in World War II (I really enjoyed this book and how it humanizes what could otherwise be read as sterile technological progress, thanks Marty Odlin for the recommendation).
An Analysis of Learning Curve Theory and the Flattening Effect at the end of the Production Cycle (thanks Sinéad O'Sullivan)
How useful are learning curves, really? Thought-provoking analysis by Matt Clancy attempting to untangle wether production scale actually exerts downward pressure on unit cost, or vice-versa. (thanks José for flagging)
Learning curves in context of climate and energy